Georgia Producers Who Sell Beef Direct to Consumer
If you would like to be listed, please click here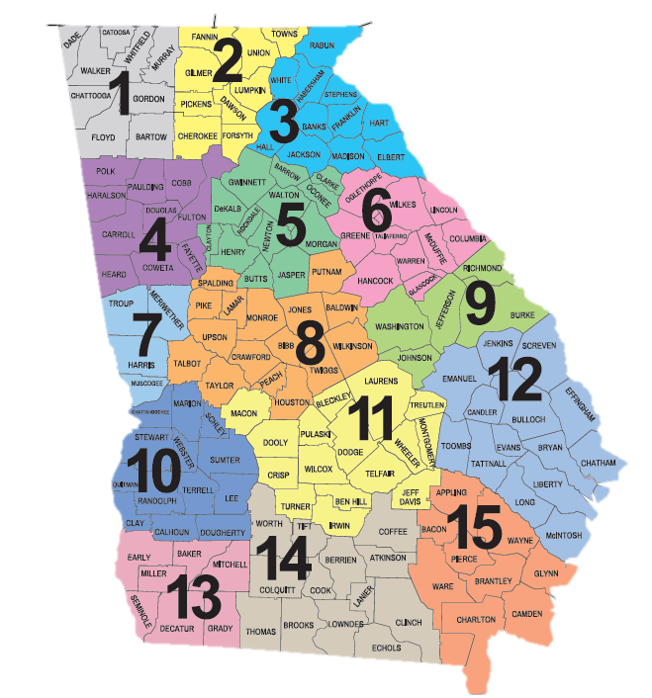 Buy Beef:
REGION 1

Dyer Livestock | Jeremy & Sarah Dyer
Rising Fawn, Georgia
423-605-2431 | dyerlivestock@icloud.com
Offers: boxed beef options, 1/4, 1/2, & whole beef
Facebook: Dyer Livestock

Lyons Bridge Farm | Micah Studdard
Cave Spring, Georgia
706-766-2361 | micahstuddard@comcast.net
Offers: retail cuts of beef, 1/2 and whole beef. Vacuum packaged
Facebook: Lyons Bridge Beef
REGION 2
Deer Foot Farms | Joseph McGinnis
Blairsville, Georgia
706-781-2805 | callent.beefalo@hotmail.com
Offers: all beefalo products, no fat added ground beef, all cuts avaliable, as well as 1/2 and whole beef
Red Oak Beef | Andrew Sullens
Dahlonega, Georgia
678-314-5153 | redoakbeef@gmail.com
Offers: grass raised, grain finished angus beef. 1/4, 1/2, and whole beef for custom processing
www.RedOakBeef.com

REGION 3

Brush Creek Farm | David Whitehead
Colbert, Georgia
706-207-0245 | brushcreekbeef@gmail.com
Offers: grass fed, grain finished beef, dry aged for 3 weeks, individual cuts available
Facebook: Brush Creek Farm on Facebook
brushcreekfarm.net

Covenant Cattle Co. | Randy & Leslie Fordham
Royson, Georgia
706-340-1530 | cowzhart@yahoo.com
Offers: specialty cuts, 1/4, 1/2, or whole beef
Facebook: Covenant Cattle Co.
Elrod & Tolbert | Cole Elrod
Talmo, Georgia
678-410-1312 | celrod28@gmail.com
Offers: individual steaks, roasts, ground beef, boxes, 1/2, & whole beef
Instagram: @etangusbeef

JSK Farms | Jeff Brown
Hartwell, Georgia
706-371-0204 | jeffdbrown21@gmail.com
Offers: grass finished beef sold by individual cuts, beef box, 1/4, 1/2, whole beef

Potts Bros Farm | Kyle Potts
Jefferson, Georgia
706-367-5823 | leanne@pottsbrosfarm.com
Offers: individual cuts of beef and pre-made hamburger patties
Facebook: Potts Bros Farm

teXga Farms | Caroline Lewallen
Clarkesville, Georgia
706-248-3402 | gotmybeef@texgafarms.com
Offers: retail cut packages, butchers cut box, 30 lbs beef box, 1/2 and whole beef
www.texgafarms.com
Facebook: teXga Farms
Instagram: @texgafarms
REGION 4
Cole Family Farms | Tony & Debbie Cole
Carrollton, Georgia
770-265-7039 | colefamilyfarms85@gmail.com
Offers: individual retail cuts of beef, vacuum sealed. Born and raised on our farm
www.ColeFamilyFarmsBeef.com
Facebook: Cole Family Farms
Instagram: @ColeFamilyFarms85

REGION 5

Faithway Cattle | Stan & Vanessa Nabors
Bishop, Georgia
770-855-0421 | faithwaycattle@gmail.com
Offers: retail cuts, boxed beef options, 1/2 and whole custom beef
faithwaycattle.com
Facebook: Faithway Cattle
Instagram: @FaithwayCattle
Precise Cattle | Lauren McClure
Watkinsville, Georgia
706-424-4083 | PreciseCattle@gmail.com
Offers: retail cuts, 1/4, 1/2, whole beef available 100% all natural beef
www.PreciseCattle.com
Instagram: @Precise_Cattle

REGION 8

Carhan Farm | Thomas Pearson
Eatonton, Georgia
404-210-9079 | carhanfarm@gmail.com
Offers: grass-fed, grass-finished, custom cut beef with no added hormones or antibiotics
www.carhanfarm.com

Rocking Chair Ranch | Joseph Egloff
Forsyth, Georgia
478-731-6262 | rockingchairranchcattle@gmail.com
Offers: grass-fed, grass-finished individual cuts
Facebook: Rocking Chair Ranch Cattle
Instagram: Rocking Chair Ranch Cattle
Walters Farms | Ivey Booker
Barnesville, Georgia
770-624-4245 | walfarms@bellsouth.net
Offers: Grass-fed, grass-finished retail cuts, ½ and whole custom beef.
Facebook: Walfarms
Website: www.WaltersFarmsGa.com

REGION 11

Bailey Meats | Derek Bailey
Arabi, Georgia
229-805-0078 | baileymeats@yahoo.com
Offers: 1/4, 1/2, whole beef
Facebook: Bailey Meats

Crawford Cattle Co. | Phillip Crawford
Rebecca, Georgia
229-443-0002 | peachstate17@windstream.net
Offers: 1/2 and whole beef packaged custom, some individual cuts
Facebook: Crawford Cattle Co.

Mar-View Farms, LLC | Fernando Mendez
Arabi, Georgia
786-210-6544 | marviewfarms@gmail.com
Offers: Organic, pasture raised beef, pick-up locations found on website
www.MarViewFarms.com
Facebook: MarView Farms
Instagram: @marviewfarms

REGION 14

DeLoach Cattle Co. | Jason DeLoach
Valdosta, Georgia
229-251-8336 | jdeloachcattle@gmail.com
Offers: all individual cuts
PROCESS BEEF:
TA PLANTS

Wainright, W. J. & son, INC
Nahunta, GA | Brantley County
912-462-5593

Thompson Farms
Dixie, GA | Brooks County
229-263-9074

West Georgia Processing
Carrolton, GA | Carroll County
770-832-0045

UGA, Animal Science
Athens, GA | Clarke County
706-542-4347

White Oak Pastures
Bluffton, GA | Clay County
229-641-2081

Waldrep's Meat Processing
Ellijay, GA | Gilmer County
706-636-1711

920 Frozen Fries Food
Millen, GA | Jenkins County
478-982-5715

Happy Valley Processing
Dearing, GA | McDuffie County
706-595-3777

B & M Processing
Chatsworth, GA | Murray County
706-517-3680

Fort Valley State University
Fort Valley, GA | Peach County
478-825-6230

McKimbells Clover, LLC
Griffin, GA | Spalding County
404-919-8185

Towson Cold Storage
Tifton, GA | Tift County
229-382-1515

STATE INSPECTED PLANTS

Lee's Meat Processing
Axson, GA | Atkinson County
912-422-3079

Pete Lee Meats
Alma, GA | Bacon County
912-632-6621

C & B Processing
Milledgeville, GA | Baldwin County
478-454-2005

Custom Deer Processing
Winder, GA | Barrow County
678-758-3926

Peacock Meats, LLC
Cochran, GA | Bleckley County
478-934-7518

Kick's Meats, LLC
Nicholls, GA | Burke County
912-345-0096

S & S Processing
Jenkinsburg, GA | Butts County
678-873-4945

Whiddon Deer Processing
Leary, GA | Calhoun County
229-792-9300

Knight's Butchering & Processing
Keysville, GA | Coffee County
706-554-3248

Grinder's Deer Processing
Cordele, GA | Crisp County
229-938-3477

The Steel Buffalo Butchery
Dawsonville, GA | Dawson County
706-216-2170

Jones Country Meats
Climax, GA | Decatur County
229-246-3700

Zollar Custom Processing
Springfield, GA | Effingham County
912-754-9541

Buck & Boar
Midville, GA | Emmanuel County
478-763-3851

Bond Deer Processing
Royston, GA | Franklin County
706-206-9429

Sheriff's Meat Processing, LLC
Calhoun, GA | Gordon County
706-602-8010

Resaca Meat Processing, LLC
Resaca, GA | Gordon County
706-671-9730

K J Livestock
Greensboro, GA | Greene County
706-347-0557

Georgia Mountain Processing, Inc.
Mt. Airy, GA | Habersham County
706-778-9446

Twin Oaks Processing
Lula, GA | Hall County
706-677-2167

Jeffers Meat Processing Plant
Tallapoosa, GA | Haralson County
770-646-3213

Palmer's Meat Processing
Nicholson, GA | Jackson County
706-757-2227

McAfee Packing Company
Wrightsville, GA | Johnson County
478-864-3385

Yorks Country Meats, LLC
Barnesville, GA | Lamar County
770-358-1417

Fender's Smokehouse
Lakeland, GA | Lanier County
229-482-3874

Milltown Sausage Company
Lakeland, GA | Lanier County
229-482-2825

Bradford Homes and Grounds
Lithonia, GA | Lithonia County
770-605-6664

The Butcher Block
Montezuma, GA | Macon County
478-472-7662

Greg's Meat Processing
Comer, GA | Madison County
706-795-3210

Thomas Deer Cooler
Bolingbroke, GA | Monroe County
478-994-9894

Apalachee Processing Company
Madison, GA | Morgan County
706-818-0747

Capes Sausage Co.
Covington, GA | Newton County
770-786-6540

Salem Farm
Covington, GA | Newton County
404-993-1732

Firetower Meat Processing
Crawford, GA | Oglethorpe County
706-746-5876

Georgia Best Processing
Fort Valley, GA | Peach County
478-825-7664

Griffin Meats, Inc.
Blackshear, GA | Pierce County
912-449-5184

The Meat Shed
Eatonton, GA | Putnam County
478-258-0019

Savannah River Farms
Sylvania, GA | Screven County
912-713-2368

Oak Valley Processing & Abattoir
Toccoa, GA | Stephens County
706-886-8556

Pittman Packing Company
Sharon, GA | Taliaferro County
706-456-2496

Lumber City Meat Company
Lumber City, GA | Telfair County
912-363-4323

Safety-Rite Food Bank
Tifton, GA | Tift County
229-382-1242

McLemore's Abattoir, Inc
Vidalia, GA | Toombs County
912-537-2080

McClure's Deer Processing
Blairsville, GA | Union County
706-781-7205

Southern Pride Processing
Blairsville, GA | Union County
706-400-5508

Mitchells Processing
LaFayette, GA | Walker County
706-638-3271

Skillet Hollow Processing
Flintstone, GA | Walker County
706-820-1324

Joe's Deer Shop
Tunnel Hill, GA | Whitfield County
706-935-5300