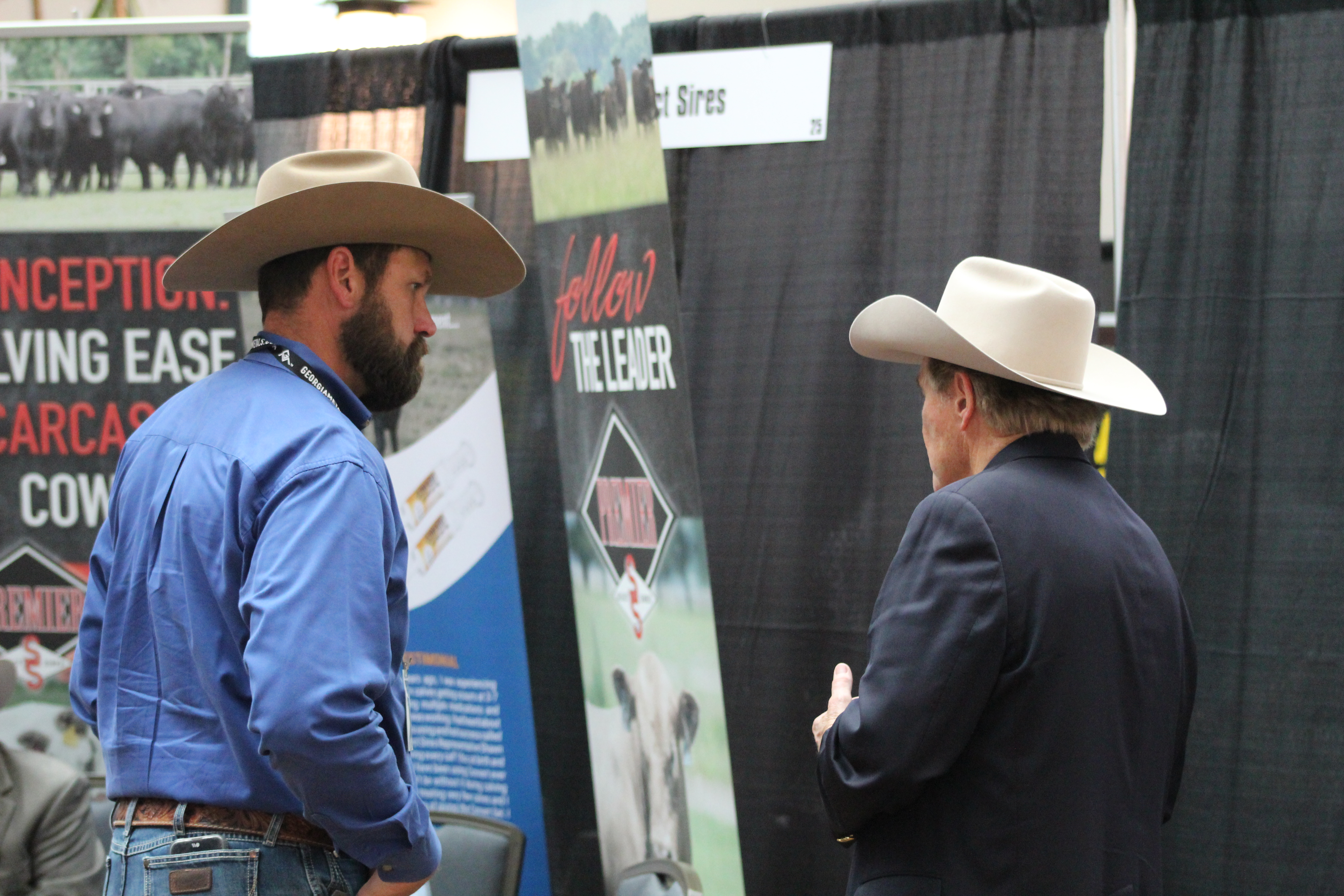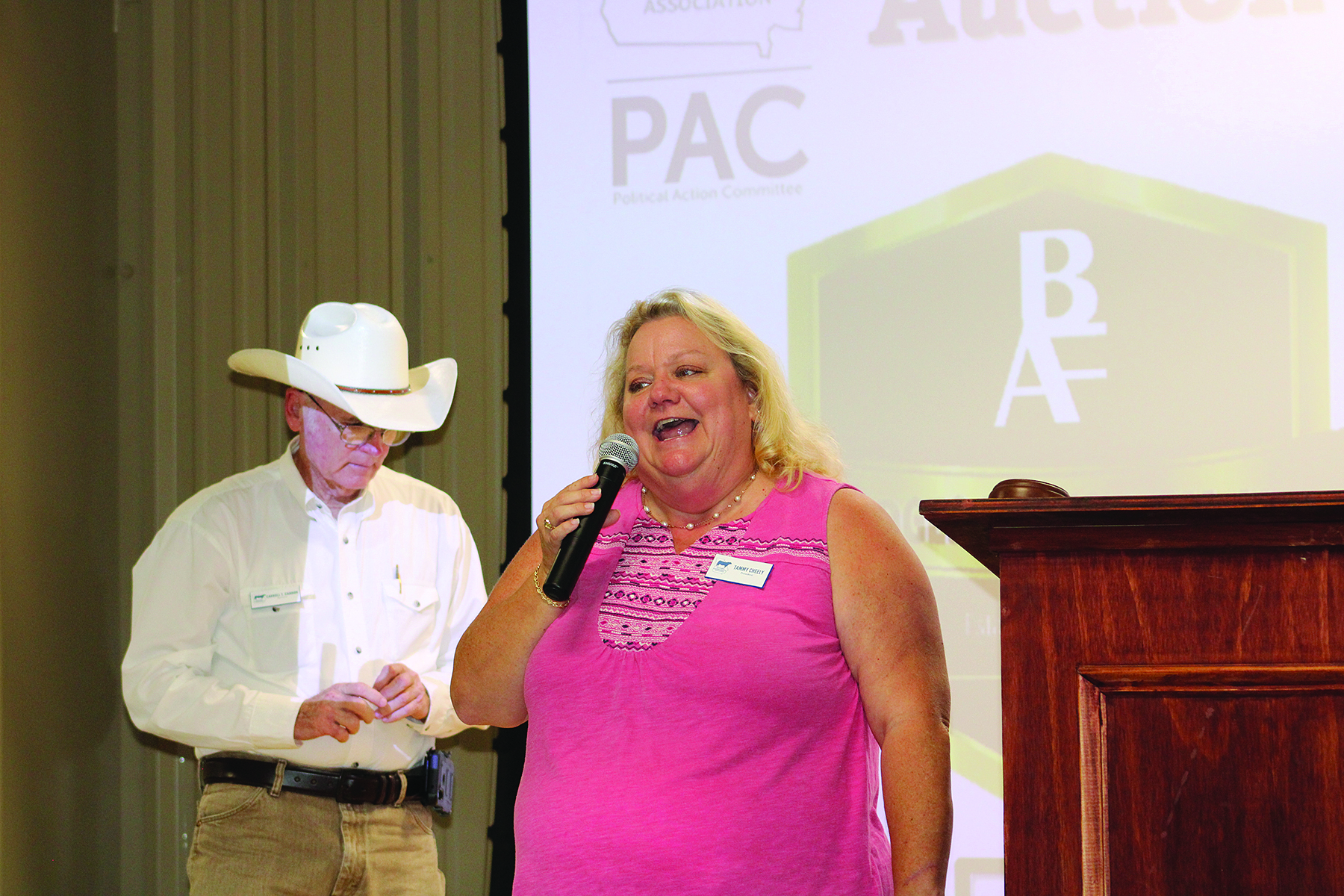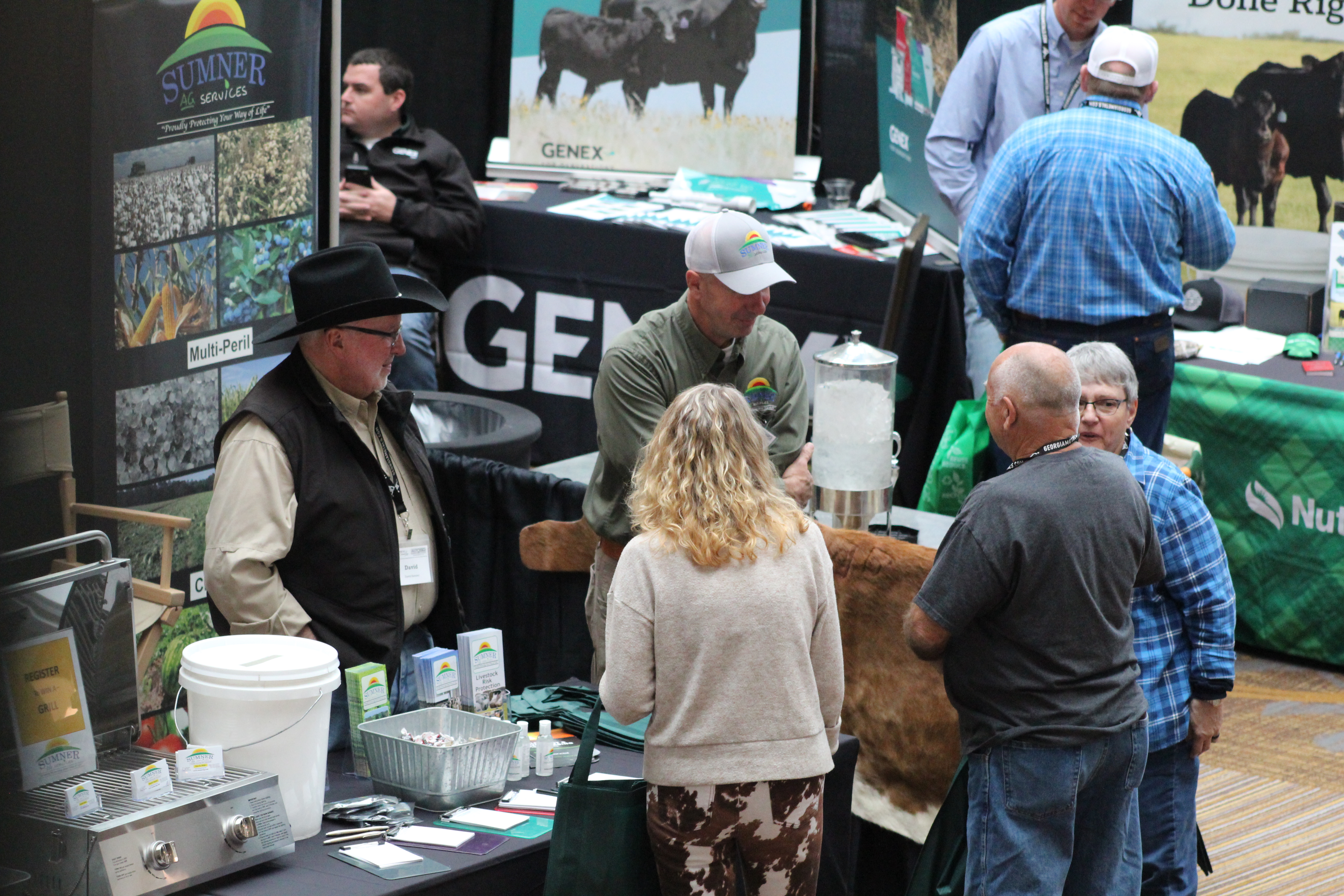 March 2023
March 1, 2023
About:
Come and join us at the 65th Annual Tifton Bull Evaluation Sale where we'll have a competitive lineup of 70+ bulls cosigned by producers who are members of the Georgia Cattlemen's Association that are located here in Georgia and also in surrounding states. After testing for 84 days, this great selection of high-quality bulls have all passed breeding soundness exams, are genomic tested and parent verified, and after 84 days on test, averaged a daily gain of 4.67 lbs/day. Testing demonstrates individual performance difference in a uniform environment, provides breeders with a sound scientific basis for selecting bulls with the ability to gain weight rapidly, and serves as an educational demonstration of the value of records of performance. Click here for more information, the 2023 sale catalog, and information on how to register for online bidding.
March, 6 2023
Cowboy's at the Capitol: GCA's Legislative Steak Biscuit Breakfast - Atlanta, GA (the street between the capitol and the Coverdell office building)
About: The Annual GCA Legislative Steak Biscuit Breakfast works to get beef in the hands of Georgia Legislators and to reiterate the important role the cattle industry plays on our state's economy. We want to flood the capitol with boots and hats while our members visit with our elected officials and build real relationships with the folks that make the big decisions in our state. Legislative representation is one one of our association's utmost priorities, and we look forward to bringing grassroots representation to Atlanta for this year's Cowboys at the Capitol event! We would also like to give a BIG shoutout to the Little River Cattlemen's Association, Satilla Cattlemen's Association, Southeast Georgia Cattlemen's Association, and Northeast Georgia Cattlemen's Association for raising the money to cover the steaks for our biscuit breakfast!
march 8-10, 2023
About:
Mark your calendars for March 8-10, 2023, and plan to join us for the Annual GCA Convention at the Columbus Georgia Convention and Trade Center, located in the Historic Columbus Iron Works! In celebration of our 61st anniversary, we are eager to invite you to the event that houses Georgia's largest cattle farming and ranching community! GCA's Annual Convention provides a number of opportunities for you to be a part of an unforgettable convention experience. This 3-day educational event will allow you to engage with people committed to our industry, conduct business for the future of our association, and see the latest developments in the cattle business.
Click here
to register and find out more information on our upcoming event!
March 30 - April 27, 2023
Cattle Feeding School - Warren County Extension Office, Warrenton, GA
About:
This 4-week course will be held on Thursday evenings at the Warren County Extension Office in Warrenton, Georgia. The school will be taught by Dr. Francis Fluharty, Department Head of Animal and Dairy Science at the University of Georgia and cover the ins and outs of feeding cattle. The cost to attend is $50/person and includes a meal and materials for each meeting. Meetings begin at 6:00 PM for each session and are scheduled for the following dates:
Thursday, March 30, 2023
Thursday, April 6, 2023
Thursday, April 13, 2023 - NO CLASS
Thursday, April 20, 2023
Thursday, April 27, 2023
To register for the series, mail this registration form and payment to:
Warren County Extension Office
PO Box 186, Warrenton, GA 30828
** Please make checks payable to "Warren County Extension/4-H"
---
April 2023
April 15, 2023
Top Hand Contest Field Day and Workshop - Inner G Farms, Hawkinsville, GA
april 18, 2023
Tifton HERD Sale - Irwinville, GA
april 20, 2023
Top Hand Stockmanship and Stewardship Regional Contest - Athens, GA
April 29 - may 4, 2023
Cattlemen's Tour of the Southeast