The Georgia Cattlemen's Association (GCA) is a producer-focused, producer-led organization whose mission is to unite and advance our state's cattle industry. From up in the Blue Ridge Mountains to down near the Coastal Plains, we represent the voices of nearly 5,500 cattle producers throughout Georgia.
Our roots date back to 1961, as producers combined their local efforts to improve the conditions facing the state's cattle industry. Since our establishment, we have continued to work on behalf of our members through legislative and regulatory actions covering natural resource management, land-owner rights, and animal health and well-being in our state and nation's capitals. We are proud of our structure as a grass roots organization and the 75 county and area cattlemen's associations that help us share the message of the Georgia cattle industry.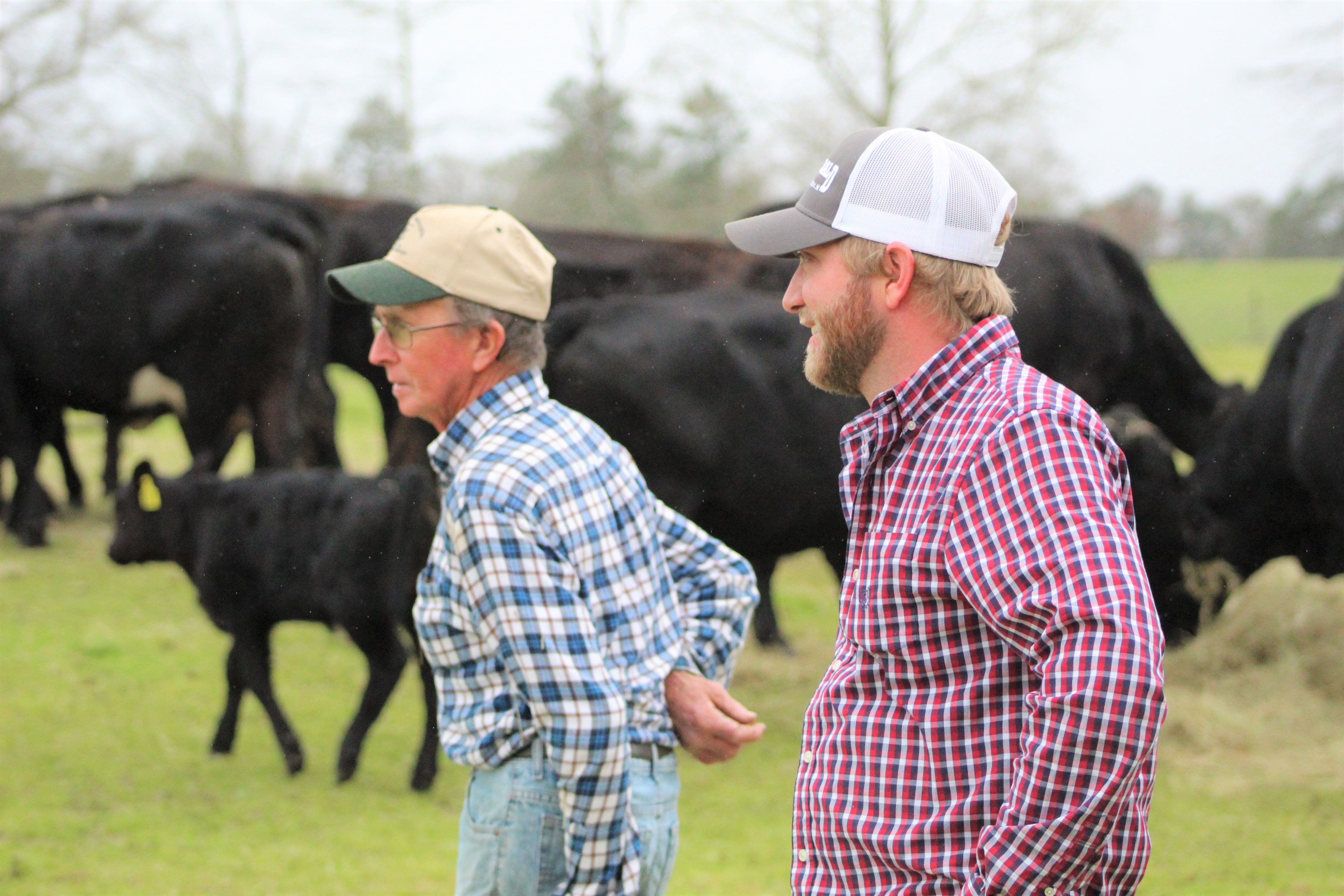 ---
Why We Exist
With cattle grown in all 159 counties in Georgia, producers are the stewards of over 4 million acres of land throughout the state and bring in a $3 billion economic impact to our economy. These individuals are constantly evolving to accomplish better herd management, become more efficient caretakers of the land, adapt to consumer preferences, and find new ways to connect with the general public. We work to protect the livelihoods of these producers through legislative and regulatory support to ensure that future generations can continue their family's pursuit of raising high-quality cattle and beef. We aim to protect and preserve our cattle farming and ranching heritage through legislative representation, market development, producer education, and community engagement.
Legislative Representation
With the world continuing to shift away from normalcy each and every day, cattle producers throughout Georgia must be aware of the current issues facing the industry on a state and national level.
Through our monthly publication and media channels, we are consistently working to share this message with our members to inform them of any changes made to any legislative and regulatory directives. GCA supports and advocates for favorable policies while imposing unfavorable regulations and legislation impacting our industry and agriculture.
Market Development
GCA works to expand marketing opportunities for our members through collaborative projects and live animal programs. In cooperation with the University of Georgia, our Calhoun and Tifton Bull Test and HERD Programs do just that. For over 60 years, the Bull Tests have developed enrolled bulls by producers across the state by feeding and subsequently marketing to other producers for use in their operations. The HERD program assists producers in expanding their herd genetics through a supervised breeding program and subsequent marketing. A committee of producers oversees each to ensure the success and viability of these programs.
Producer Education
Producer education is one of our utmost priorities. As a grassroots organization, GCA works to offer valuable resources that benefit our members on a local level. Being a member of the Georgia Cattlemen's Association allows you to participate in hands-on experiences and gain access to the newest industry developments, information, and research. GCA offers educational resources through a variety of programs and materials, including the Georgia Cattleman Magazine, Beef Quality Assurance Courses, Master Cattlemen's Program, Short courses and educational events (Annual Convention, Quarterly Meeting Series, etc.)
Community Engagement
GCA has 75 county and area cattlemen's associations that help bridge the gap between our local members and the state association. A fundamental part of our work is to provide opportunities for these members to build relationships with other cattlemen throughout the state.
Whether helping out at our Steak Biscuit Breakfast during the legislative session, consigning cattle in the Bull Test and HERD Programs, or attending our Annual Convention and Trade Show in the Spring, your membership provides numerous opportunities to connect with other folks in the business.
---
Why Join
GCA is our state's only organization dedicated to representing the interests of Georgia's Cattle industry. Your membership enables our association to act effectively as the spokesperson for cattle producers throughout the state! We depend on a solid membership to help convey our message to legislators. With so many people asking for so many things from them, numbers matter and often dictate their legislative priority. By sharing our robust membership collection, our voice is much stronger in Atlanta and Washington D.C., as we share your concerns and advocate for legislation that will provide solutions to our industry's challenges.
GCA membership also allows you to get your hands on 12 monthly editions of the Georgia Cattleman magazine and gives you access to the following exclusive discounts:
---
EDUCATING & INFORMING | FAMILY-FOCUSED | TRUSTWORTHY, PROACTIVE LEADERSHIP
---